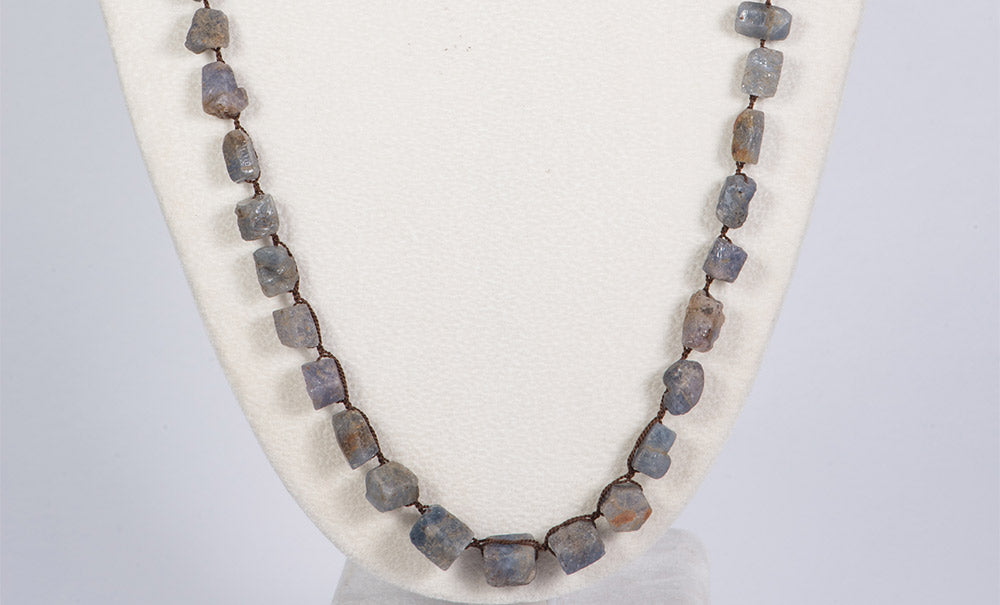 These are Sapphires?
$368.00
Can you believe it...these stones are all Sapphires.  They are natural, raw Sapphire crystal stones and they are beautiful.  This necklace has such an understated elegance!  The stones get slightly larger as you move down towards the base of the necklace.  They range from approximately .25 inches to .5 inches.
The Sapphires are all hand plaited on brown silk cord.  Individually, they each have a lot of shimmer and are slightly spaced apart from one another so each stone is able to stand out. Additionally along the side and in the back, I have finished the necklace with a lovely oxidized Sterling Silver oval cable chain (which you might not be able to see in the picture). In total, the necklace measures 32 inches long, though it can be worn as short as 28 inches by placing the clasp in one of the early links of the chain.
I almost don't want to sell this, so don't wait long, I might change my mind!